I go round and round looking for the best recipes. I have printed off two large binders full of recipes. I regularly check recipe books out of my local library and make good use of inter-library loan. I've been known to buy old, used recipe books from garage sales. But the best recipes by far have just been tried and true ones that I inherited from my mother, my mother-in-law, and others. Through the years, they have served me well.
One book I have found useful is the Indiana Conservation Officer's Cooking T.I.P. I have made lots of dishes using this. There is a whole section just on wild game, which is great for a homesteading family.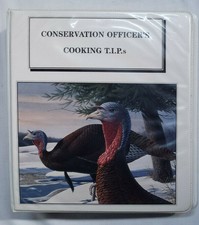 Another cookbook that I am currently enjoying, and I wish I owned, is Ruffage by Abra Berens. Talk about a vegetable lover's cookbook! This cookbook would be great for anyone who is following whatever diet you can think of, and there are a lot of diets out there!
Over the years, I have fallen prey to a lot of the diets out there that are supposed to make one a healthier person. There's the Whole 30 – been there, done that. There's the Atkin's Diet (just a different version of Whole 30 and still the original low carb diet) – I have not done that one but my husband has. There's a vegan diet – been there, done that. There's a vegetarian diet (can eat eggs and dairy products) – been there and done that too. There's the SCD Diet – been there, done that, and benefited a bit from it.
And then there's the simple, eat whole foods from your own farm and garden. I AM there and DOING that. Well, we don't have all of our own meat, just our own farm raised poultry. We buy our beef from a butcher shop (grass fed, 1/2 a beef at a time). My husband and sons do some fishing now and then, but that's not all that often. We generally don't eat a lot of fish. I know, I know. It's got those Omega 3's. This spring/summer, we plan to have a couple of lambs and some pigs to begin the process of raising more of our own meat. Cattle won't happen unless we become rich and can move to property with more acreage (we have about 4 acres right now).
As for veggies, we do a LOT of vegetable gardening. This spring, I will, for the first time in my life, have a greenhouse. In northern Michigan (the snowbelt to boot), we have a super short growing season – zone 4b. Couple that with fairly cool summers and mostly sandy soil, it's difficult to garden. But it's still doable.
This year I have decided that I no longer want to till the garden. In the past, we have kept space between rows to allow for the tiller to pass. That has resulted in a ton of wasted space. I read a great gardening book by Ruth Stout called Gardening without Work. She claimed that tilling and weeding was simply too much. She used the mulching method and used lots and lots of hay in her garden. Using the mulch method, one pulls hay and compost up close to the plants and suffocates out weeds that might want to grow. I think my garden is too large to come up with that much hay and mulch, but then again, we do have three goats! Warning: If you use hay in your garden mulch, make sure the hay has composted down enough to not carry viable seeds. Mistake learned.
Here's to hoping that winter is short, that spring is a warmer, drier one (but not too dry), and that all of your gardening dreams come true!